Corebot Assemble
Game Name : Corebot Assemble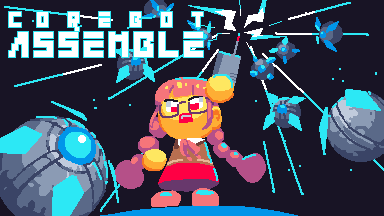 Genre: Action, shooter
We interpreted 'joined together' as meaning 'to join' or 'to assemble'.
This game was created with the motif of how Pikmin defeats his enemies.
Introduction
The boss roams the map and drops disabled Corebots on the map.
The Corebot can be activated by the player's contact, and the activated Corebot follows the player and becomes a means to fight the boss.
Rescue the hostages held by the villainous scientist using the Corebot controlled by the genius high school girl, Joy!
It was made by GMTK2021 Game Jam for 48 hours.
How to play?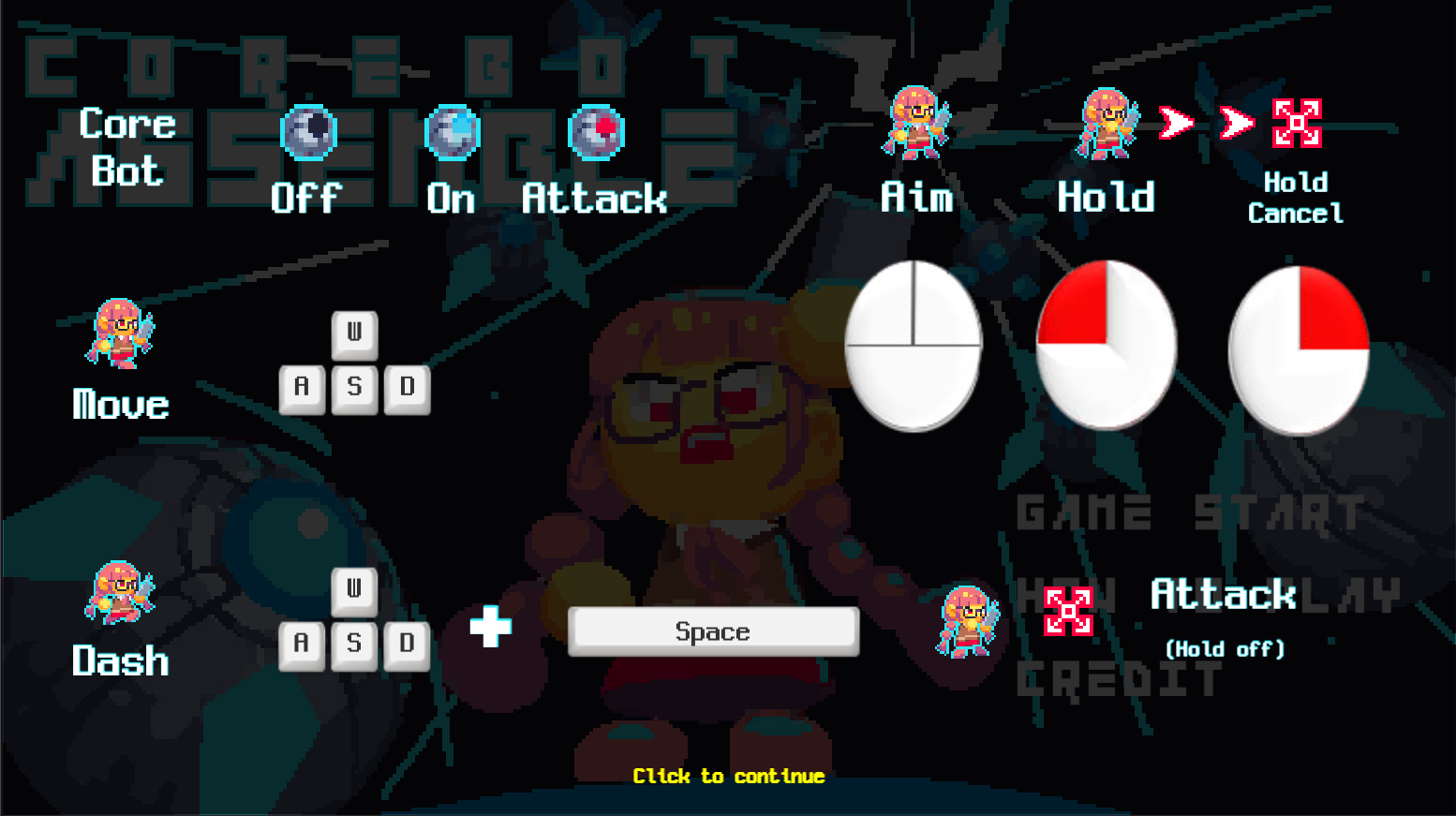 1. Move Player: WASD
2. Player Dash: Move + Space Bar
3. Corebot Activation: Player Contact
4. Aim to attack the Corebot: Hold the left mouse button
5. Un-aim the Corebot: Click the right mouse button
6. Corebot attack firing: Release left mouse button hold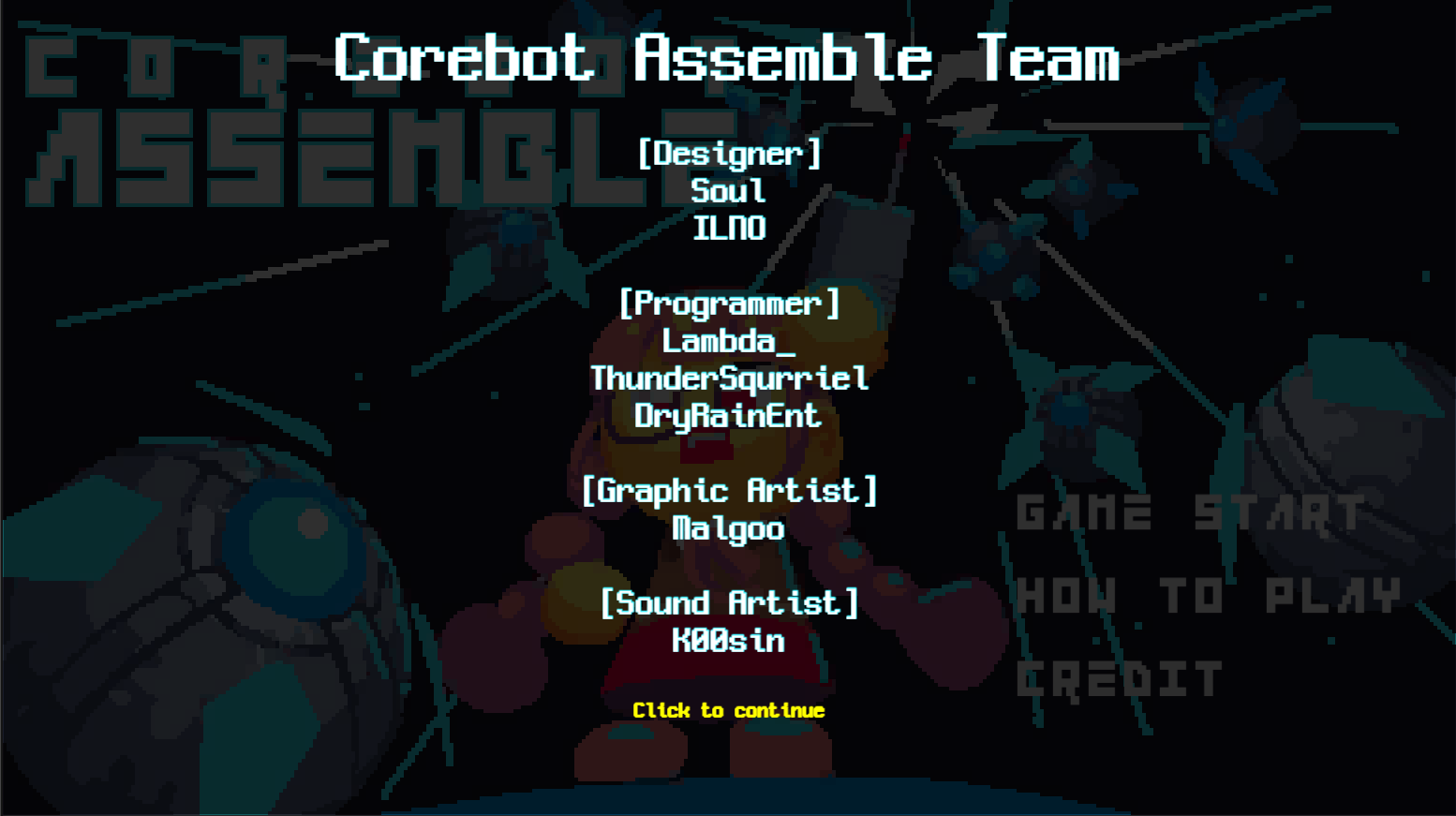 +
Due to time constraints we haven't put any restrictions on the hold function.
If you want to enjoy the game a little more fun, try keeping the number of holds below 30!
| | |
| --- | --- |
| Status | Released |
| Platforms | Windows, HTML5 |
| Rating | |
| Authors | SOUL, ThunderSqurriel, K00sin, Lambda1357, DryRainEnt, ILNO, MALGOOSIX |
| Genre | Action, Shooter |
| Made with | Unity |
| Tags | 2D, game-makers-toolkit-jam, Game Maker's Toolkit Jam, Pixel Art |
Download
Download
Corebot Assemble - Windows Build
22 MB